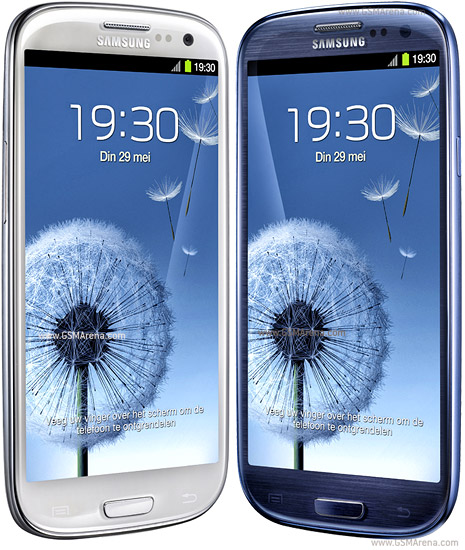 Behold, the Samsung I9300 Galaxy S III, fully equipped with a Quad-core 1.4 GHz Cortex-A9, 1 GB RAM, 8 MP (3264×2448 pixels) camera, capable of 30fps video recording at a staggering 1080p, a 4.8″ super AMOLED screen with Corning Gorilla Glass 2 (CGG2) protection etcetc…Well..all that I presume you know…But what about the word going round that the GS3 screen breaks rather easily despite the not-so-modest CGG2 protection?
For starters…let's review the CGG technology:
Gorilla Glass is the trademark for an alkali-aluminosilicate sheet glass manufactured by U.S. glassmaker Corning. Engineered for a combination of thinness, lightness, and damage-resistance, it is used primarily as the cover glass for portable electronic devices (including mobile phones, portable media players, laptop computer displays, and some television screens). ~Wikipedia~
This year, the latest evolution of this scratch-resistant material, called Gorilla Glass 2, made it into consumer devices offering the same great level of protection despite being 20% thinner. The main MISCONCEPTION most consumers have is the the CGG2 is indestructible!!
NOTE: Corning have assured you of a tougher, scratch resistant screen NOT an unbreakableone!!
Several scratch and drop tests have actually been carried out on the GS3 e.g. one by XDA's Erica, proving that the CGG2 screens are not as tough as most people think! Check out this link  for more info.
GizmoSlip technicians started their drop test with a four-foot drop with the back case of the Galaxy S3 facing the cement floor, while recording. When dropped on the side, from four-feet, the screen cracked "really badly." The test continued though, dropping the device at four-feet with the screen facing the ground. The device fell onto its side, although it appears the touchscreen display was still working. Their verdict, the Galaxy S3 "did not survive."
CONCLUSION: The GS3, although equipped with CGG2, does not guarantee a 'non-break' screen. Is it more susceptible to damage than other smartphones? Not really…Its screen is actually tougher than those on most phones. What is advisable, however, is caution on handling and a extra protection using a case or a screen protector which go for about US$20 (Ksh.1600). Screen repair costs, on the other hand, range from US$200-300 (Ksh.16000-24000)